The meeting point where green technology and innovation are put at the service of water.
Nanobubbles optimize company results.
A unique and ecological solution that maximizes productive resources.
We have a unique patent in Spain that through Nanobubble technology we develop productivity in a wide range of industrial and commercial processes.
The basic foundation of this patent consists of the injection of a gas into an aqueous fluid pumped under pressure that makes it neutrally buoyant, without bubbling, allowing it not to rise to the surface and, therefore, tripling the oxygen values ​​of the water. through millions of Nanobubbles, contributing to greater oxygenation and purity of the water, reducing operating costs and increasing business efficiency.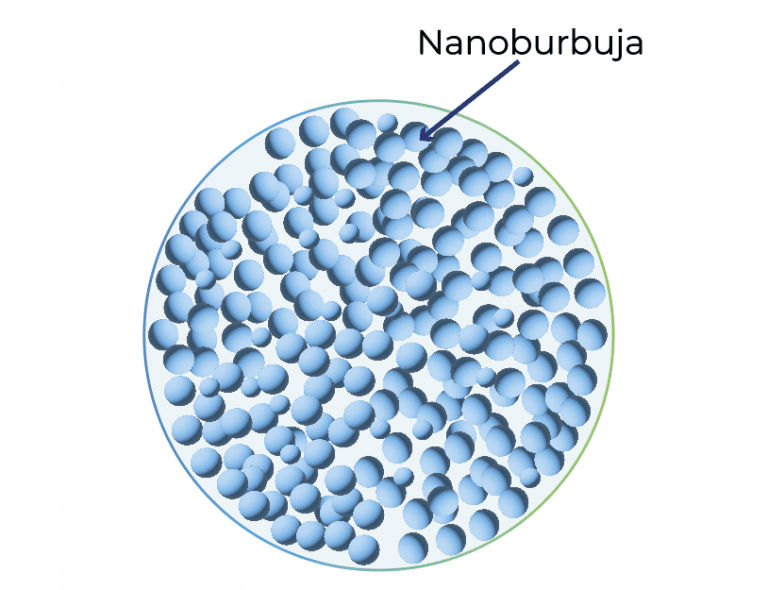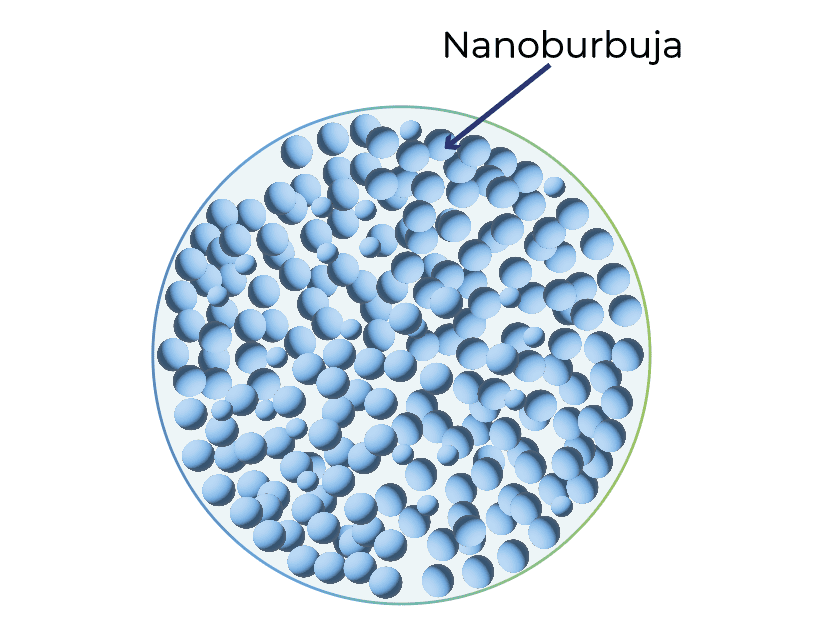 We increase the oxygen concentration
DISCOVER THE ADVANTAGES OF NANOBUBBLES